There is plenty to do for everyone in the family while in Chicago
and here are a couple of examples and suggestions
Conference Centers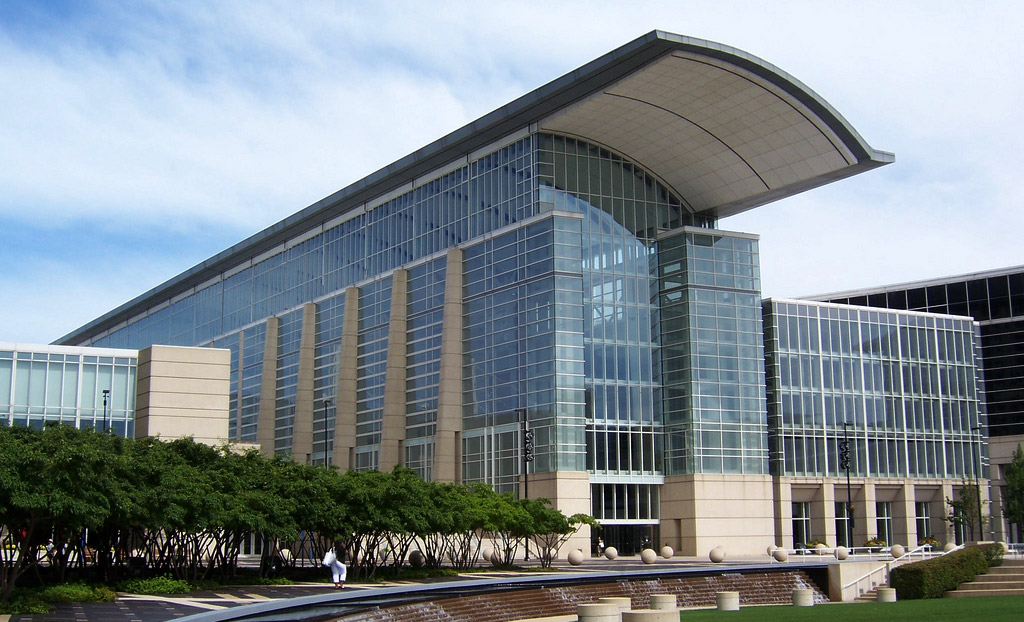 McCormick Place Location: 2301 S King Dr, Chicago, IL 60616
 Phone: (312)791-7000  |  Fax: (312)791-6543
 Attendee's Parking Information
 ASCO Transportation Options
 Chicago Hotel Deal Finder
McCormick Place is the largest convention center in North America. It consists of four interconnected buildings and one indoor arena sited on and near the shore of Lake Michigan, about 2 mi south of downtown Chicago, Illinois, United States. McCormick Place hosts numerous trade shows and meetings including the annual American Society of Clinical Oncology (ASCO) meeting scheduled for May 31st until June 4th, 2019.
Museums & Art
Art Institute of Chicago – This world class museum is a consistent hit with visitors to Chicago. Its extensive collection includes the greatest impressionist collection outside of Paris, as well as a fine collection of modern art.
The Field Museum – This museum is one of the country's best natural history museums. Its many fine natural history collections include the famous "Sue", the largest and most complete Tyrannosaurus Rex ever discovered.
Shedd Aquarium – From its stunning location on the shores of Lake Michigan, at the Shedd Aquarium you can see more than 32,000 underwater creatures, including whales, sharks and turtles, as well as thousands of species of fish, and many more!
Festivals
Chicago Blues Festival – Chicago is known for its music and its festivals, and perhaps the most famous of all is the Chicago Blues Festival. The largest free blues festival in the world, the Chicago Blues Festival is held every year in June and lasts three days. The festival typically attracts around 500,000 fans, which is not surprising in the city commonly considered the blues capital of the world!
Chicago Gospel Music Festival – Chicago has a long history of traditional choirs and contemporary urban gospel music and is considered the birthplace of the genre. The Chicago Gospel Music Festival draws large crowds who come to enjoy gospel music from local and national artists.
Taste of Chicago – This outdoor food festival is the best in the nation and reflects the diverse populations and tastes of the people who live in the city of Chicago. Held across five days in July, the Taste of Chicago allows you to try divine food and drinks as well as enjoy music and activities, all in the lakefront setting of Grant Park. The festival is nearly 40 years old and has been running annually since 1980.
Whenever planning to attend any of the many Chicago Festivals, Maybe it's a good a idea hiring our Black Car Service Chicago so yo can relax and enjoy the festivals.
About Chicago
Well known for attractions such as Millennium Park and Navy Pier, outdoor public art and world-class music festivals such as the Chicago Blues Festival, Chicago is also the USA's third most popular destination for conferences and conventions such as the ASCO annual medical conference.
Whether travelling to Chicago on business or leisure, your trip will unavoidably involve long transit times. Why not spend this time in the peace and comfort of our chauffeur-driven vehicles which will allow you to answer or make that important phone call, get some work done, or simply relax in the back seat for a change?
Shopping
Magnificent Mile – Chicago's most well-known and probably best commercial district, the Magnificent Mile is a busy and lively area packed with up-scale shops and boutiques, as well as many restaurants and hotels. It is a great place to go shopping in Chicago if you are looking for luxury or cutting-edge goods.
State Street – Located in the heart of downtown Chicago, or 'The Loop', State Street is lined with historic buildings and brought into the modern age thanks to vibrant art installations. It is also a key shopping district with luxury stores and bargain shopping opportunities alike.
Lincoln Park – Lincoln Park is one of the trendiest neighborhoods in Chicago, located right on the shores of Lake Michigan and just to the North of downtown. This upscale neighborhood is a great place to go shopping and is also packed with fantastic restaurants and great nightlife.
Have fun with the shopping and hire us for your Limo & Car Service Chicago needs.
Places to visit
Are you taking a Chicago city tour? Then, consider visiting these landmarks:
Millennium Park – Chicago is well known for its skyline and landmarks. Millennium Park is one of the most popular spots in the city for meeting others or simply relaxing. The park features a Ferris Wheel, outdoor music pavilion and ice skating rink across three square blocks on the beautiful lakefront.
Navy Pier – Navy Pier is a popular spot for locals and tourists alike, right on Lake Michigan. A hub of entertainment, rides, restaurants, shopping and exhibitions, this is a great place to spend the day whether you are simply enjoying the parks and gardens, going shopping, catching an IMAX movie, or taking a cruise out on the lake.
Willis Tower – This building is famous for being the tallest building in the Western Hemisphere, making it a must-see in any visit to Chicago. At the Willis Tower you can visit the Skydeck, an incredible viewpoint on the 103rd floor with panoramic 360-degree views not only across the city of Chicago, but taking in four states and up to 50 miles in each direction! At Skydeck you can also go out on 'The Ledge': glass platforms which go four feet out from the building over the thrilling 1353 drop down to ground level.
Cloud Gate – Cloud gate is a famous outdoor sculpture and has long been an obligatory stop for visitors to Chicago. The large-scale artwork is shaped like a bean and its mirrored sides reflect the scenery around it.
Sports
If you are a sports fan, then Chicago has plenty of action for you with top ranked franchises NBA/Baseball/Football/Soccer & Ice Hockey teams.
Chicago's local teams include the  Chicago Bulls on the NBA, The White Sox  & The Cubs on the MLB , NFL's Chicago Bears, The Chicago Fire MLS soccer team and last but not least the Blackhawks & Wolves Chicago hockey teams.